Shop Gift Wrap
Regular price

Sale price

$8.00 USD

Unit price

per

Regular price

Sale price

$8.00 USD

Unit price

per

Regular price

Sale price

$8.00 USD

Unit price

per

Regular price

Sale price

$8.00 USD

Unit price

per

Regular price

Sale price

$8.00 USD

Unit price

per

Regular price

Sale price

$8.00 USD

Unit price

per

Regular price

Sale price

$8.00 USD

Unit price

per

Regular price

Sale price

$8.00 USD

Unit price

per

Regular price

Sale price

$8.00 USD

Unit price

per

Regular price

Sale price

$8.00 USD

Unit price

per

Regular price

Sale price

$8.00 USD

Unit price

per

Regular price

Sale price

$8.00 USD

Unit price

per

Regular price

Sale price

$8.00 USD

Unit price

per

Regular price

Sale price

$5.00 USD

Unit price

per

Regular price

Sale price

$8.00 USD

Unit price

per

Regular price

Sale price

$5.00 USD

Unit price

per

Regular price

$200.00 USD

Regular price

Sale price

$200.00 USD

Unit price

per
Artist Designed

Every collection we collaborate with local and small artists to create new and exclusive designs.

Gifting For All

Our designs are inclusive, joyful and are inspired by the Midwestern spirit.

Recyclable

Our wrapping paper is 100% recyclable, non-toxic and from FSC-certififed wood.

Quick Delivery

All orders are shipped within 48 hours of ordering.

Made in the USA

All gift wrapping paper is made in the USA with preminum quality paper.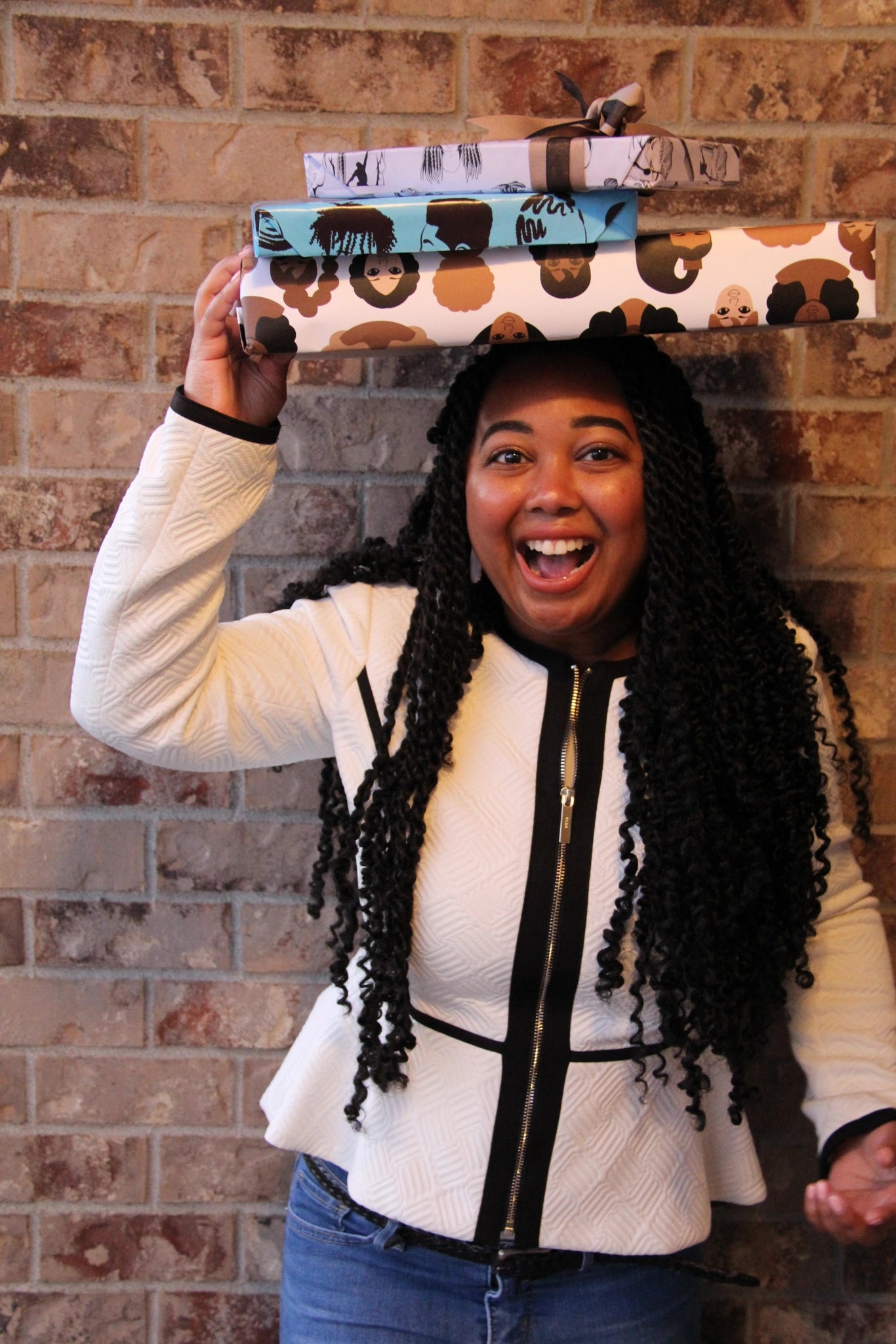 Our Story
I had difficulty finding wrapping paper and other celebration products that represented the black community, but as I dove in, I realized there needed to be more representation of many cultures. The pain of not being able to find authentic & culturally relevant products is not a uniquely black experience. This opened up an opportunity for me to create a space that is inclusive for all. GiftyWrap is an expression of my unwavering desire to see diversity celebrated, my love for art and my "YOU BETCHA"spirit!
Learn More